Pittsburgh City Paper wins statewide Keystone Media Awards

Post

By
Lisa Cunningham on Fri 29 Apr 2022 to 4:49 p.m.
Pittsburgh City Paper
is honored to announce that he has won six awards in the
Keystone Media Awards 2022
a statewide journalism competition for Pennsylvania media companies.
The awards, released April 28 by the Pennsylvania NewsMedia Association, are given annually to Pennsylvania journalists whose work "demonstrates relevance, integrity, and initiative in serving readers and advancing First Amendment values." .
Editorial designer Lucy Chen won first place in the News Page Design category for her layout on Kimberly Rooney's story on Critical Race Theory.

Columnist Tereneh Idia won second place in Columns for three of her 2021 articles: Didn't We Almost Have It All? Contemplating black arts in Pittsburgh, the global (and local) politics of black beauty, and the soul of a country.

Click to enlarge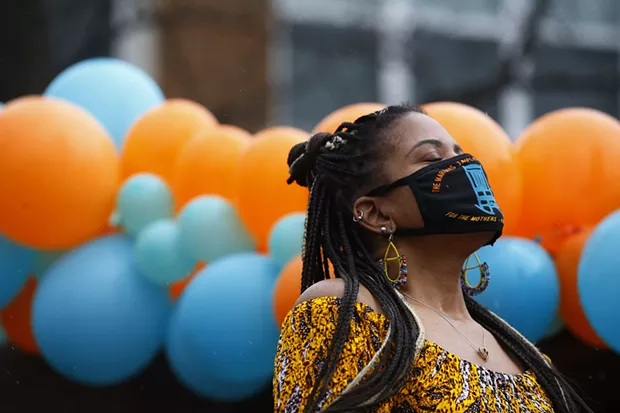 Photographer and videographer Jared Wickerham received a second place for his news event photo of Dannielle Brown as she announced the end of her hunger strike, and photo intern Kaycee Orwig received an honorable mention for her background photo illustrating Dani Janae's story about artist Zeal Éva.

Former editor Ryan Deto also won second place for his News Beat Reporting on Pittsburgh police, which included his reporting on a protester injured by a police projectile.
More than 2,500 entries were received from 110 media outlets, and city ​​paper competed in the category of "multi-day posts with a circulation of 20,000 to 49,999". While the greatest reward comes from the people who read his stories, city ​​paperThe staff of is honored to be recognized for their hard work.
Keywords:
Pittsburgh City Paper, Lucy Chen, Tereneh Idia, Jared Wickerham, Kaycee Orwig, Ryan Deto, Keystone Media Awards, Pittsburgh NewsMedia Association, Image