Scene from "Check the Locks: A Fidgety Folktale" by Eric Larson.
KAUKAUNA — The creative seeds for KHS graduate Eric Larson's award-winning horror short were planted when he was a student at River View Middle School and later Kaukauna High School.
Now living in Brooklyn, New York, the 2006 Kaukauna High School graduate is a freelance writer/creative director after working at Mashable, GQ and BuzzFeed.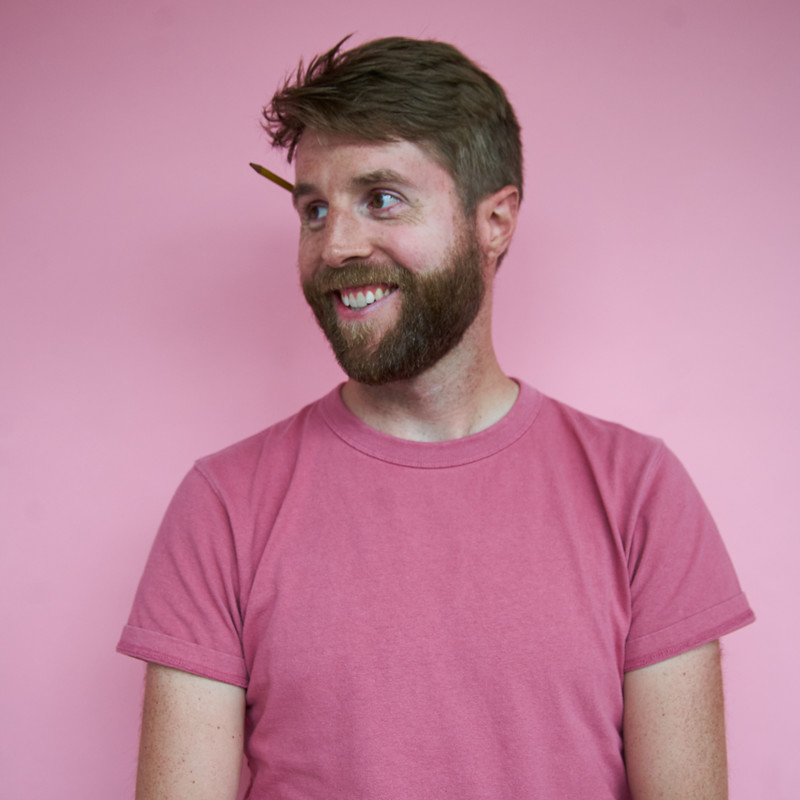 His most recent project — a short horror film titled "Check the Locks: A Restless Folk Tale" won "Best Paranormal Film" in August at the 2022 Cannes World Film Festival, Pittsburgh Moving Picture Festival and Nightmares Film Festival. (Watch the trailer here!).
The 15-minute film will be screened last week at New York International Short Film Festival in Manhattan, the East Coast's biggest film festival, according to Kelli Arseneau, who profiled Larson in the Appleton Post Crescent.
Larson says his most formative creative experiences growing up were in English classes — including his seventh grade English classes at River View Middle School with Ms. Marsh and his 10th and 12th grade English classes with Mr. Keehan.
"Both classes really pushed me to express myself through writing," Larson told Kaukauna Community News.
Larson, whose parents still live in Fox Valley, said the short story, "The Yellow Wallpaper," was a small inspiration for the film. The book's themes parallel the journey of the film's main character, he said.
He first read it in 10th grade in Keehan's class, and as a nod to the book's influence on the screenplay, there's even a brief insert of the book on a shelf in the film. , Larson said.
---
---
Part psychological thriller, part old-school haunted house story, the film marks the beginning of a woman's difficult journey through coming to terms with her long-dormant demons and finding solace in her own head.
"There are many films about anxiety, but 'Check the Locks' approaches this theme from a perspective we rarely see," Larson writes in the film's online description.
Following a nervous breakdown, the main character retreats to a friend's cabin in the woods, only to be confronted with his greatest fear: the pictures on his phone are inexplicably changing.
The film parallels Larson's own life.
"'Check the Locks' was inspired by my own experiences with anxiety." Larson writes in his director's biography. "For years I was unable to leave my apartment until I meticulously checked my stove to make sure it was off.
"As my anxiety got worse during the pandemic, I even started taking pictures of the stove turned off before I left – so I could check back later and be like, 'See, it's turned off. .. you have nothing to worry about '.on.'
This is where the idea for the film was born.
In the film, Larson says, he wanted to explore the idea of ​​what would happen when reliable comfort, like photographic evidence, is torn from the inside — and why that might ultimately be the best path to healing.
After the initial success of "Check the Locks", he said he had more shorts in the works.
.
.