If you happen to have an old, spare iPad floating around your house like I do, you might be interested to know that there's a way to turn it into a digital photo frame. I tried it as soon as I learned how to do it, and the result is quite impressive.
Using one of the iPad's accessibility features, I was able to easily turn my old iPad into a mobile photo frame, saving me the hassle of buying a dedicated device or paying for an app. . Even better, this process is reversible. If I need to use the iPad normally again, it's simple to stop the photo slideshow and go back to tablet mode.
If that sounds appealing to you, read on for a quick rundown of what I did, followed by some more detailed process instructions, on how to turn your iPad into a digital photo frame.
---
How to turn your iPad into a digital photo frame
Note: These screenshots and photos are from an iPad Pro running iPadOS 15. Your iPad may behave differently if it has a Home button or is running an earlier version of iPadOS.
1. Before starting, select or create an album and add photos to it. You can do this with photos already on the iPad or share them from other Apple devices using iCloud Photo Sharing. This lets you add more photos to the iPad Photo Frame without having to leave the Photos app. However, you will need to restart the slideshow before the newly added images appear.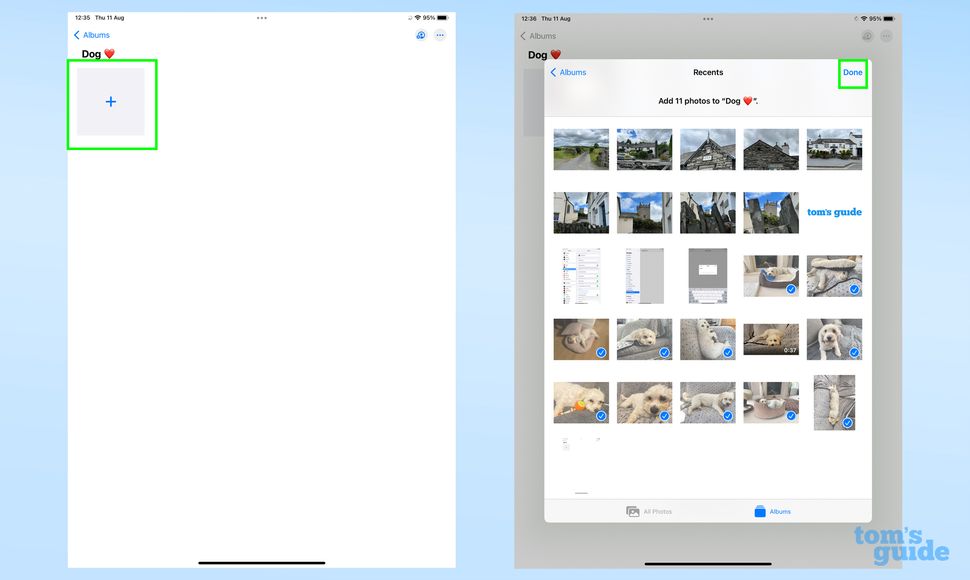 2. To ensure that the iPad does not respond to other commands, you must enable guided access. This is a feature found by going to Accessibility and Guided access in the Settings application. Guided Access lets you lock your iPad to an app by triple-pressing the Home button (on iPads with one) or the power button (on iPads without a Home button).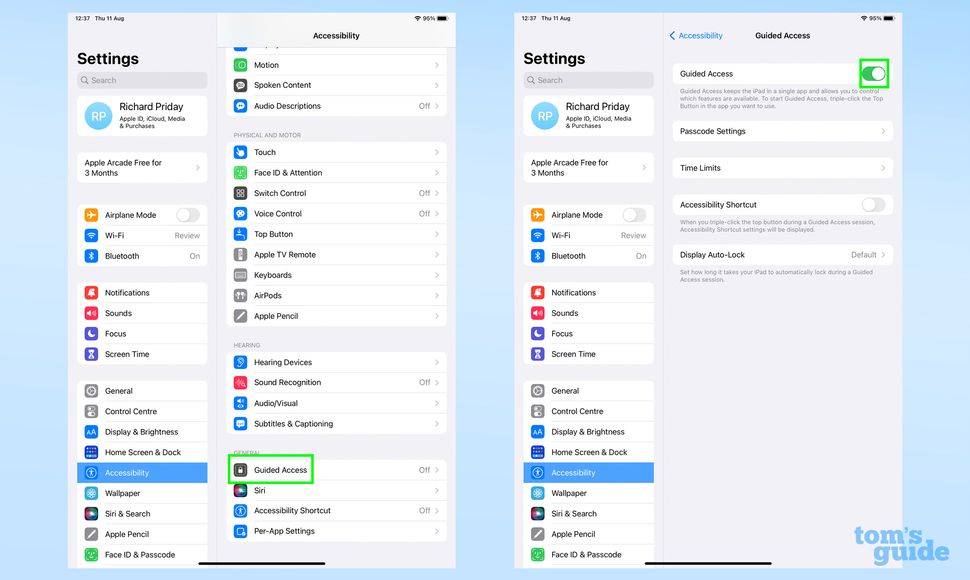 While you are here, set the automatic display lock to Never to make sure the iPad stays on, and configure a guided access password So only you and other people you trust can turn off Guided Access. Just be sure to write down the password!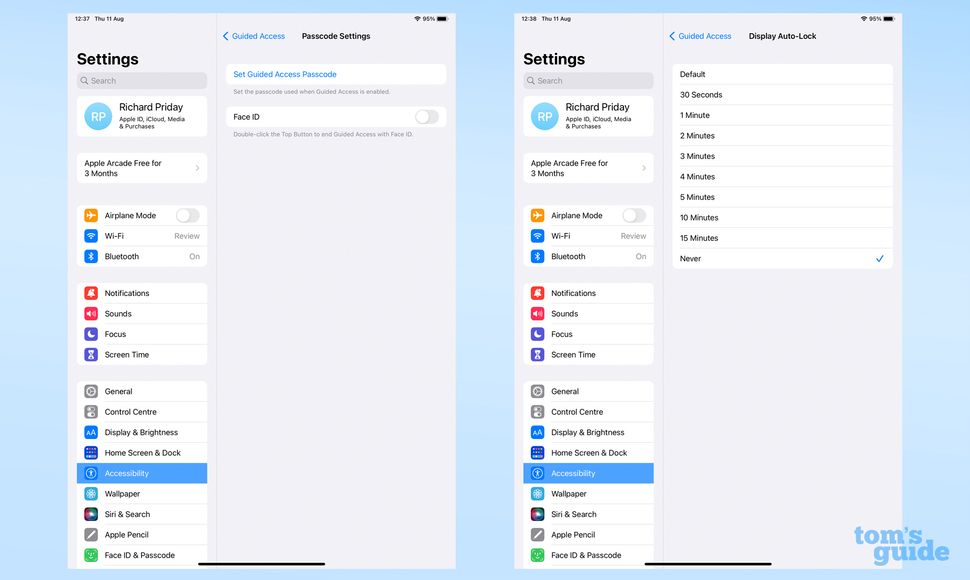 3. A non-essential but useful step to take now is activating do not disturb and silent mode. These will prevent notifications or other pop-ups from interrupting your photos. You can do this by open control center (swipe down from the top right corner) and tap the Crescent moon and crossed out bell Icons. They will change from grayscale to colored icons when active. If there is no DND/moon symbol, press and hold the button to open the focus mode menu, then select DND from there.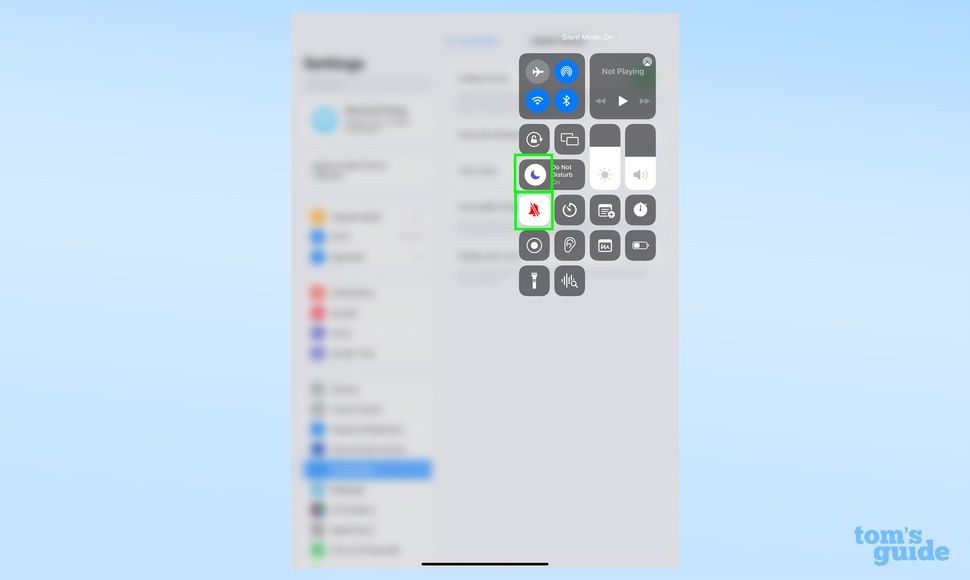 4. Now it's time to start the slideshow. In the Photos app, open the album you want to use and enable the slideshow feature by pressing the three dots button in the upper right corner and Slideshow selection. Use the Choice at the bottom right to adjust the background music, then adjust the transition speed and style to your liking. The slideshow should now be moving, but if not, press the play button at the bottom center of the screen.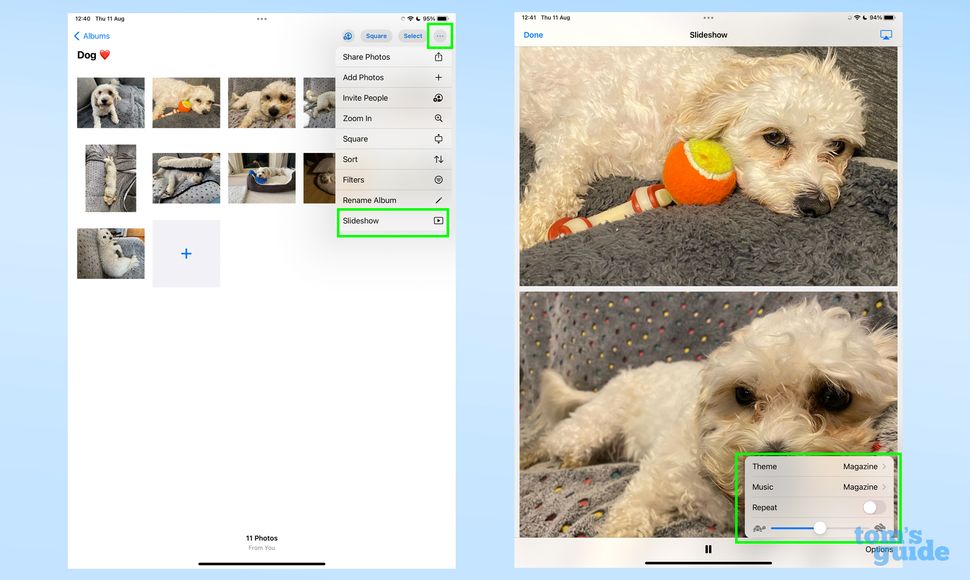 5. Once the slideshow has started, enable guided access to prevent iPad from shutting down or using other apps. Do this in press the home button or power button three times.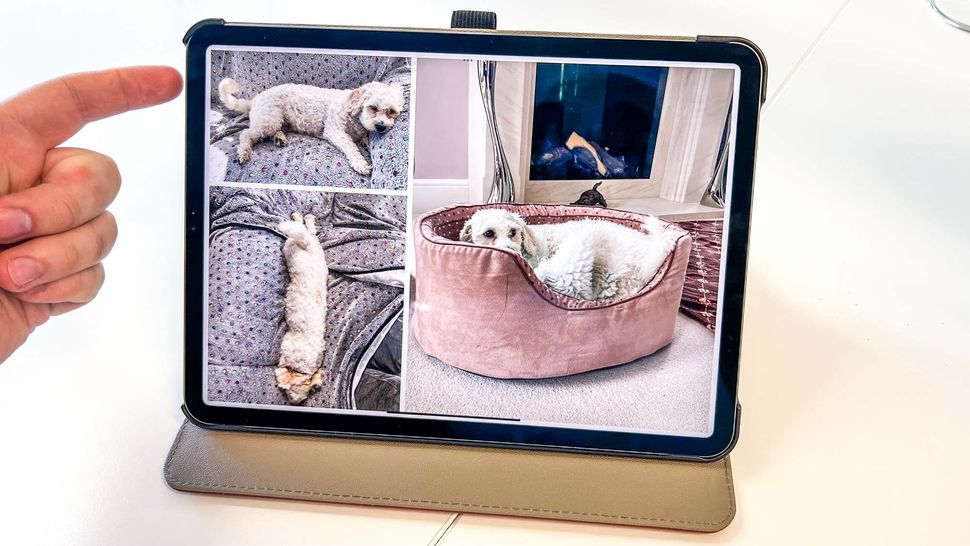 6. There are a few last-minute options to set here before your iPad is ready to begin its work as a new photo frame. Press the Options button bottom left, then Disable the Touch, Home Button (if available), Top Button and Volume buttons to prevent anyone from deliberately or accidentally changing your settings. After that, select Start. If you haven't done this before, you'll need to enter and re-enter a PIN code this will allow you to disable Guided Access later.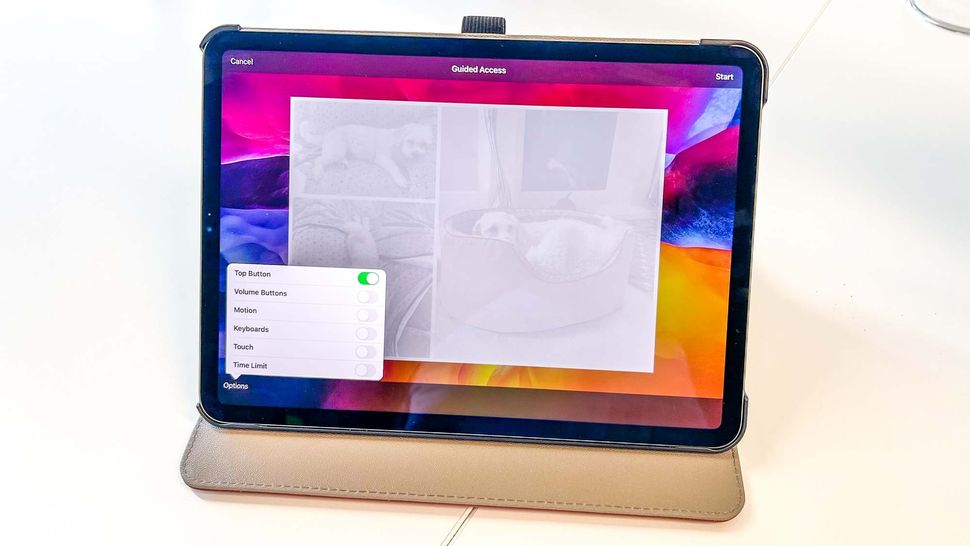 8. Sit back and enjoy the slideshow! If you want to do something else with the iPad, like update its software, then Triple tap the home button/power button and enter your chosen PIN code (not your usual PIN to unlock the iPad) to turn off Guided Access mode. From there, you can exit the slideshow and browse the iPad as normal.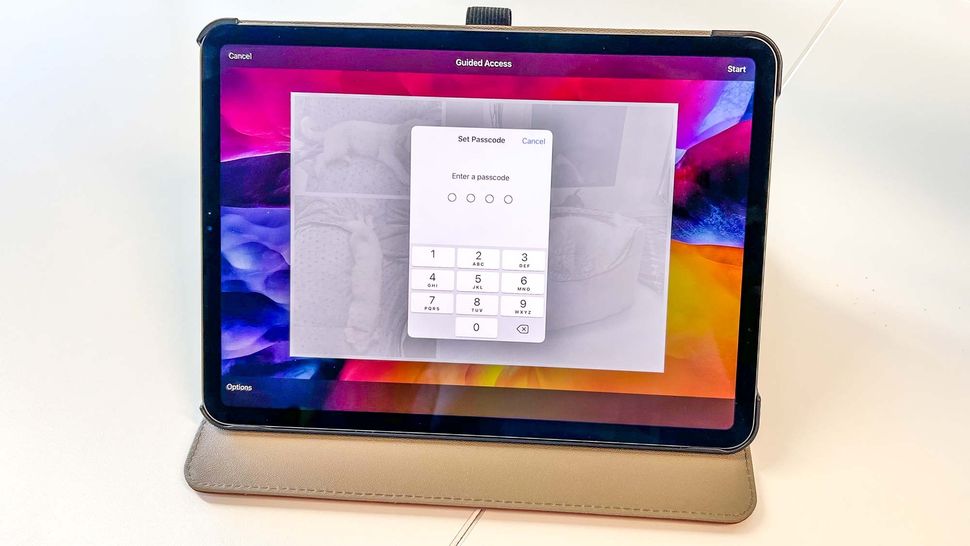 Just be aware that your iPad always has a limited amount of battery. Decide whether you want to move the iPad regularly to charge it or plug it in all the time in one place.
You might also want a stand to hold the iPad upright rather than just prop it up against something. Fortunately, many of the best iPad cases offer a kickstand or similar features to help you out.
---
There's a lot more you can do with your iPad, beyond just making it a picture frame. For example, you can now activate a desktop mode on some models, and we'll explain how in our Stage Manager on iPad user guide. On the other hand, we can help you learn how to transfer data from iPad to iPad and how to reset iPad if you trade or sell your tablet.